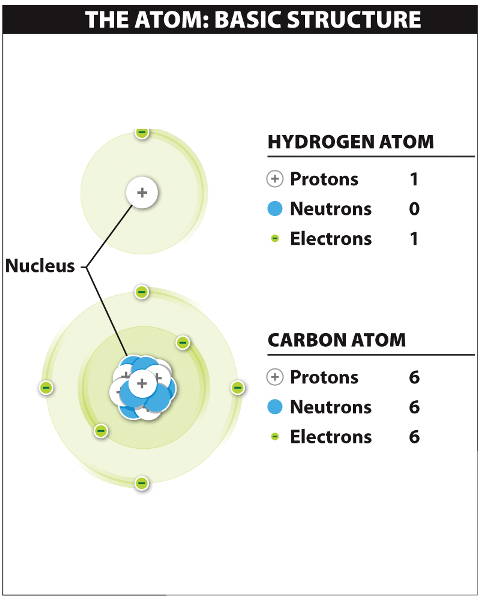 An element has unique chemical properties and is made of one kind of atom.

An atom is made of 3 kinds of smaller particles:
protons are positively charged
neutrons have no charge and are electrically neutral
electrons are negatively charged
The nucleus of an atom contains protons and neutrons.
Electrons orbit the nucleus in different energy levels.
Carbon plays a central role in life.