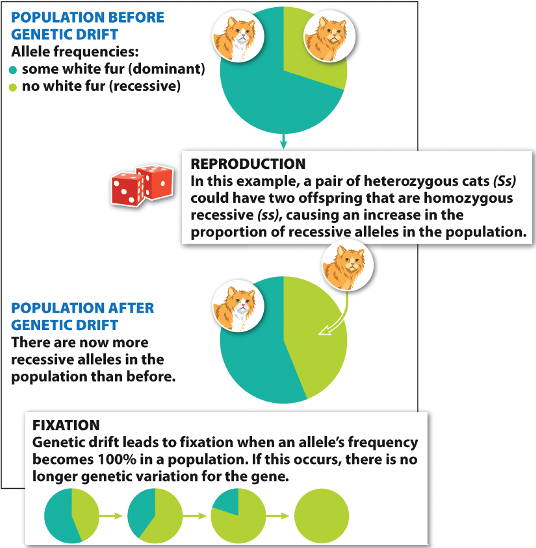 Allopatric speciation
Geographic isolation of different populations of a species can lead to differential adaptations to their environments.
Over time, allele frequencies among the populations diverge, leading to speciation: the evolution from an ancestral species.
The finches of the Galapagos Islands provide an example.
Descendants of an ancestral finch from Ecuador occupied separate islands.

Geographic isolation led to diversification of the descendants, which developed different beaks that specialize in eating different food sources.